WELCOME TO ARTUP ! LET'S GET STARTED!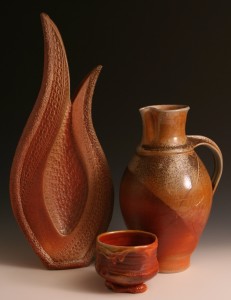 You will learn all about ART UP NORTHERN NEW MEXICO as you journey through our site.
First things first. We want you to know why we do what we do.
It is our PROVEN mission to foster rural economic development by promoting awareness and appreciation of all creative arts in order to enrich the lives of residents and visitors of Northern New Mexico

ArtUP on the web
Facebook

We are supported by Members (Like YOU!), grants and foundations. We also work with local partners like the Rotary Club and the PTA. Memberships are annual and expire at the end of the year (December 31.) Dues support our annual programs including Missoula Children's Theater productions, in school programs we call ArtDays as well as multiple exhibits, shows and fairs. We also operate an annual Art Trail of studios and galleries, called: Artistic Vistas and Treasures Trail. Check out the Trail Facebook page here:
https://www.facebook.com/ArtisticVistasandTreasuresTrail
and our web page here:
http://www.morenovalleyarts.org/
ART UP Northern New Mexico shared a link.
Jul 15, 2016 @ 12:39pm
Art Up Northern New Mexico says, "I Know Jo, do you?"
Art Up Northern New Mexico Board of Directors: From left to right, back row: Mary Harms-Vice President, Claudette Maitland- Director, Jo Mixon-President, Wende Woolley-Secretary, Bob Bear, Cyndi Simon, Diane Peterson, Julia Margaret Brigham, Dominic Serna- Directors. Front row: Linda Trujillo- Treas...
Twitter




Nov 12, 2015 @ 1:47am
Board Meeting today - rest of Board seated. Work begins on Membership drive next month. Ideas? info@artup-nnm.org.

Oct 28, 2015 @ 4:34am
Welcome to ArtUP Northern New Mexico, the new name of the Moreno Valley Arts Council! We'll try to keep you informed, and entertained.
---
WANT TO HELP OUT?
Support ArtUP by purchasing items from AmazonSMILE. Amazon will donate 0.5% of your purchases to ArtUP. Bookmark https://smile.amazon.com/ch/85-0352771 and use it each time you shop!
NEWSLETTER SIGNUP
Want to keep up with the happenings?  Join our newsletter for up-to-date information and activities!